An international Conference focusing on sustainable sources of infrastructure funding for Nigeria
June 26, 2014. Lagos, Nigeria
INTRODUCTION
Nigeria continues to make important strides toward improving much of its infrastructure. The ports reforms and terminal concessions now attract private investment on a scale unprecedented for Africa. The power sector reforms recently crossed a very significant bridge with the handover of the unbundled power generation and distribution companies to private investors. Bold liberalization measures in the ICT sector have resulted in widespread mobile services, and major private investments in the development of a national fibre-optic backbone. Challenges persist however in a number of areas. There is the water and sanitation sector's lack of development, the relatively poor condition Nigeria's road networks and the need to support the country's aviation industry and the transport sector in general.
According to a recent World Bank Report, addressing these infrastructure challenges will require sustained expenditure of almost $14.2 billion per year over the next decade. There is therefore a need to mobilise various sources of financing, including the private sector, local banks and International Financial Institutions with the view of increasing the financing envelope for infrastructure.
In view of the forgoing, Cowrie Partners is delighted to present its inaugural Nigeria Infrastructure Building Conference which will hold on May 08, 2014 in Lagos to focus on   sustainable sources of infrastructure funding. This conference shall be held annually to create the forum to address topical issues pertaining to infrastructure building for Nigeria.
CONFERENCE OBJECTIVES & BENEFITS
This Conference has the following objectives:
 As an important Infrastructure Stakeholder Engagement event, it offers participants a thorough update on the latest developments and government policies related to infrastructure building.
Educate prospective investors and financiers about the prospects and the opportunities open to private sector players in the provision and financing of infrastructure projects.
Showcase in practical terms how Private Public Partnership (PPP) and other Project Financing methods can be a sustainable means for financing and management of infrastructure.
Bring together the public and private sectors to generate ideas that will provide useful inputs to the necessary review of relevant laws, regulations and policies to bring them in line with international best practise leading to the creation of the environment that attracts fresh investments and sustains infrastructure development.
METHODOLOGY
The conference will be a one day intensive event featuring Keynote speeches and Special Presentations. Almost 2 hours is reserved for audience questions and intervention so as to obtain quality contributions from stakeholders.
Opening/Keynote Speeches: The Hon. Ministers of Power, Housing, Transport, Water and Aviation, and key members of the National Assembly are billed to deliver Keynote Addresses to set the tone for the Conference.
Special Presentations: In-depth special presentations on topical issues will be delivered by select local and international industry experts and leaders.
Rapporteurs: The proceedings and recommendations arising from this conference will be produced by Cowrie Partners and delivered to the relevant authorities and interested conference delegates.
CONFERENCE TOPICS
1.      PPP Projects in Nigeria: Current prospects in Power, Housing, Water, Telecoms and
         Transport.
2.      How to raise funds for Infrastructure Projects from Development Financial Institutions.
3.      Project Finance as a viable option for financing Infrastructure Projects.
4.      How to address the challenges of investing in developing countries.
5.      The role of the capital market in providing long term funding for infrastructure development.
6.      Infrastructure Finance: A case study of the West Africa Gas Pipeline Project.
7.      How can social infrastructure projects benefit from the PPP approach?
8.      What role can bank debt play in financing Infrastructure Projects?
QUALITY DELEGATES
We expect that as much as 200 delegates will attend this event from within and outside of Nigeria. These will be made up of the organized private sector, Nigeria's international development partners, Nigerian Banks and stakeholders in the supply and regulation of infrastructure like Power, Housing, Aviation, Roads, Transport and  Water, local and international financiers, Private Equity Fund Managers, Commercial Lawyers, Pension Funds, Sovereign Wealth Funds and Multilateral Financial Institutions, Embassies and Academics.
This event will also provide a forum for international and local investors to meet one-on-one with key government officials so that both sides can establish the necessary rapport that leads to the making of beneficial investments.
WHY YOU MUST ATTEND
You will be contributing to the efforts at improving the state of Infrastructure development in Nigeria through great policies and sustainable financial options.
You will meet with high level government officials, international investors and regulators and through direct interaction with them you will gain a better understanding of the Nigerian Infrastructure space.
SPONSORSHIP OPPORTUNITY AND THE BENEFITS OF SUPPORTING THIS CONFERENCE
You will be seen to be contributing and playing a leading role in the efforts at addressing the nation's Infrastructure deficit.
A positive way to advocate the points that are important to you before an international audience by making a presentation or be interviewed on a topical issue.
Sustain your brand image as a market leader through our Seminar media campaigns before, during and even after the event.
Your representatives will meet with high level government officials, international investors and regulators. You will also be able to invite your customers and potential clients as complimentary guests.
For sponsorship details please contact Ebun Odukoya:
odukoya@cowriepartners.com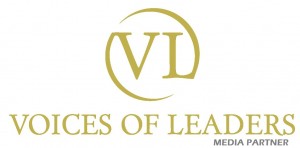 Posted by

admin

Posted in

Upcoming events
Dec, 11, 2013
Comments Off

on Nigeria Infrastructure Building Conference 2014