Theme: Transforming Nigeria into a global food powerhouse!
Postponed. New date will be coming up shortly. Lagos, Nigeria
INTRODUCTION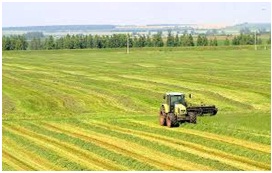 With only 40% of her 84 million hectares of arable land cultivated, plus 263 billion cubic meters of water – (having two of the largest rivers in Africa), Nigeria can be said to have immense agricultural potential. In addition, Nigeria has the required manpower to support agricultural expansion.  The country's population of 170 million provides a huge market. Determined to unlock this great potential, the government launched the Agricultural Transformation Agenda in 2011, with the goal of adding an additional 20 million MT of food to the domestic food supply by 2015 and stimulating the creation of 3.5 million jobs along the agricultural value chains.
There is therefore a need to engage the private sector, investors, local banks and International Financial Institutions with the view of connecting the vast investment opportunities of Nigeria Agriculture with local and international investors.
With this background, Cowrie Partners is delighted to present its inaugural Nigeria Agriculture Investment Conference which will hold on September 25, 2014 in Lagos to focus on   sustainable sources of Agriculture funding and how to address the attendant risks. This conference shall be held annually to create the forum to address topical issues pertaining to investment in Nigeria Agriculture.
CONFERENCE OBJECTIVES & BENEFITS
This Conference has the following objectives:
   1.  Educate key investors and financiers about the prospects and the opportunities open to private sector players in the Nigerian Agriculture sector.
   2.   Showcase in practical terms how investors can navigate the regulatory environment and structure their investments whilst addressing the attendant risks.
    3.   Bring together the public and private sectors to generate ideas that will provide useful inputs to the necessary review of relevant laws, regulations and policies to bring them in line with international best practise leading to the creation of the environment that attracts fresh investments and sustains agriculture development.
METHODOLOGY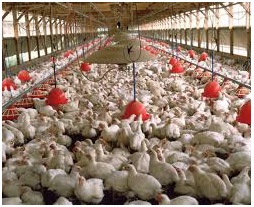 The conference will be a one day intensive event featuring Keynote speeches and Special Presentations. Almost 2 hours is reserved for audience questions and intervention so as to obtain quality contributions from stakeholders.
Opening/Keynote Speeches: The Hon. Ministers of Agriculture, Water and Trade and key members of the National Assembly are billed to deliver Keynote Addresses to set the tone for the Conference.
Special Presentations: In-depth special presentations on topical issues will be delivered by select local and international industry experts and leaders.
Rapporteurs: The proceedings and recommendations arising from this conference will be produced by Accenture and Cowrie Partners and delivered to the relevant authorities and interested conference delegates.
CONFERENCE TOPICS
The case for investing in Nigerian agriculture- Why agriculture is an attractive investment opportunity right now in Nigeria.
Helping small agriculture producers grow into larger enterprises.
An expert guide to the Nigerian environment for international investors (legal and regulatory).
Risk Management and Hedging Strategies-Identify key risks including climatic, social and political, economic and commercial.
How to achieve self sufficiency in livestock and fish production.
Linking insurance to agriculture-finance: bringing insurance products to address production and revenue risks.
How best to structure an investment in Nigerian agriculture.
QUALITY DELEGATES
We expect that as much as 200 delegates will attend this event from within and outside of Nigeria. These will be made up of the organized private sector, Companies in the Agriculture and allied industries, Nigeria's international development partners, Nigerian Banks and international financiers, Private Equity Fund Managers, Commercial Lawyers, Pension Funds, Sovereign Wealth Funds and Multilateral Financial Institutions, Embassies and Academics.
This event will also provide a forum for international and local investors to meet one-on-one with major players in agri-business and key government officials thus establishing the necessary rapport that leads to the making of beneficial investments.
WHY YOU MUST ATTEND
You will get an update on the prospects and the opportunities open to private sector players in the Nigerian Agriculture sector.
You will meet with high level government officials, international investors and regulators and through direct interaction with them you will gain a better understanding of the Nigerian Infrastructure space.
Click here to book your place for this event.
SPONSORSHIP OPPORTUNITY AND THE BENEFITS OF SUPPORTING THIS CONFERENCE
You will be seen to be contributing and playing a leading role in the efforts at transforming Nigeria into a global food powerhouse.
A positive way to advocate the points that are important to you before an international audience by making a presentation or be interviewed on a topical issue.
Sustain your brand image as a market leader through our Seminar media campaigns before, during and even after the event.
Your representatives will meet with high level government officials, international investors and regulators. You will also be able to invite your customers and potential clients as complimentary guests.
Join reputable institutions in Nigeria as a sponsor of this important event!
For sponsorship details please contact Yvonne Edo-Olotu