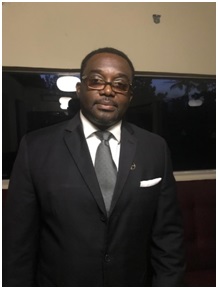 ADETUNJI FADAYIRO
B.A.
Adetunji Fadayiro is a business and social entrepreneur with 36 years of experience in the corporate world spanning communications, management, international development, primary and community health care development.
A graduate of Literature and English studies from the University of Ife, Adetunji Fadayiro has interests in the downstream of the Oil and Gas industry, Marine services and Construction. He sits on the board of Denver Build and Construction Ltd, and has interests in HARPS Marine Services Ltd.
Adetunji served on the Country Coordinating Mechanism of the Global Fund in Nigeria in the fight against HIV/Aids, Tuberculosis and Malaria managing a portfolio of grants to Nigeria. He was a delegate on the Southern Forum, advising the Roll Back Malaria Board of the World Health Organization(W.H.O) Geneva.
He specializes in business start ups,corporatestrategy and community health development.
An avid motivational and public speaker Adetunji Fadayiro is also the deputy administrator of the Alexander Bernhardt Grail Publishing Company Ltd/GTE which incorporates the Alexander Bernhardt Library Yaba, a non for profit project which provides support and facilities to the secondary and tertiary educational institutions in Yaba and environs.
Adetunji has a passion for human capacity development and brings a wealth of experience to Cowrie Partners.